FLASH! Did you see the offer by The Old Schoolhouse Magazine?
Purchase your Schoolhouse Library from
The Old Schoolhouse® Magazine!
Are you a new homeschooler and feeling overwhelmed? Not sure where to start or how to begin? How about a long-time homeschool parent who is looking for some new, fun reading resources to change things up?
For a one-time purchase of only $25, you will have access to a library of more than 175 E-Books or audio books for homeschool support and encouragement from many popular homeschool publishers and TOS, including:
2 Study Guides from YWAM
Draw Write Now Sampler E-Book by Barker Creek
Heroines of the Past-Victorian unit study from Amy Puetz
Map Trek: Atlas and Outline Maps of World History from Knowledge Quest
Teaching Writing E-Book from WriteShop

15 audio E-Books from My Audio School in history and literature

A Glimpse at Carnivorous Plants Lapbook from In the Hands of a Child

Video from Jessica Hulcy on "Learning as a Family"

From Frazzled to Focused: 7 Planning Tools for Busy Moms from Mary Jo Tate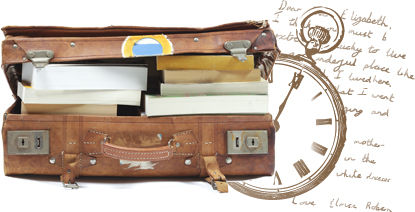 This is the best new homeschool digital library collected for all ages and stages of homeschooling whether you are teaching a preschooler, a high schooler or somewhere in between. With over 25 topics, you're sure to find what you need for your homeschool adventure:
Art and Crafts

Bible

Economics

Electives

Encouragement

Geography

Government

Grammar

Spelling

Reading

Organization (with several planners)

Nature Study

Special Needs

And many more!
Don't start your homeschool journey off feeling alone and overwhelmed.
Buy the Schoolhouse Library now and get started today with instant downloads!
Come check it out at
The Schoolhouse Library! and come join the fun!