In April I learned
NotebookingPages.com
was one of our next vendors, and I volunteered for the review!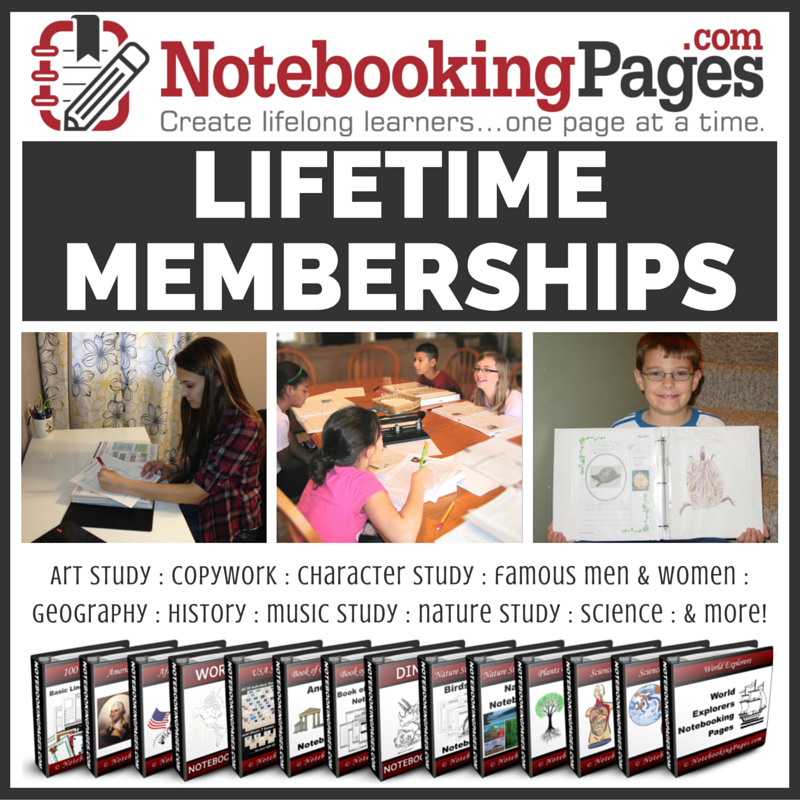 When I learned we were on this review it had been awhile since I had used any
Notebooking Pages. It was very exciting to start brainstorming about how to use the product with what we were currently working on!
So if you are not familiar with the practice of notebooking, this is a perfect place for me to explain it to you.
With the Charlotte Mason style of education that I have stayed with for most of this student's education, notebooking has been a tool I have used all along. We originally used composition notebooks.
We had pages for composers,
artists,
hymn studies,
trees,
birds,
science...
so many topics!
When I learned about
NotebookingPages.com and saw there were lots of *FREE* pages available, so I began using those immediately.
Later I was totally blessed to be the winner of a giveaway of a Notebooking Pages Lifetime Membership! I hope you can imagine how blessed I was! So I now had access to the entire collection, and the collection increases in scope and depth all the time!
We set up notebooks for Composer Study, Artist Study and Nature study right away.
The notebook covers I printed out are provided by
NotebookingPages.com
. We used 1" 3-ring white notebooks with the plastic sleeves to organize our pages.
Other members of the Review Crew also reviewed this product. To see other product reviews, please click the button below.