In mid-April I learned I would be reviewing a product for The Pencil Grip, Inc.

Their new product, which I've been able to try out, is

Thin Stix 6pk of Classic Colors

.
I was interested in trying out

Thin Stix

because I previously got to try out I had already tried out Kwik Stix 12 pack. I liked the idea of trying out a thinner version.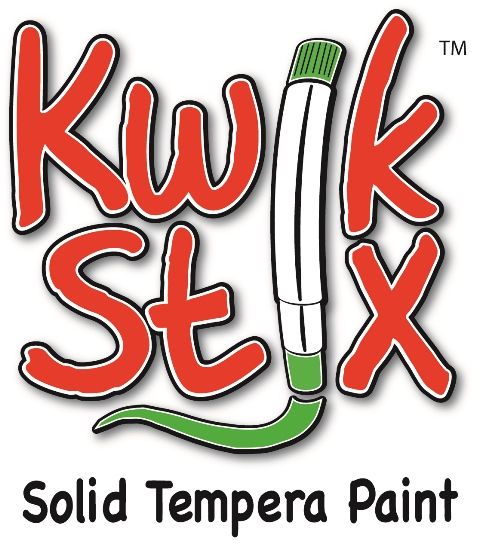 The Thin Stix 6-Pack comes with green, blue, red, yellow, black and brown.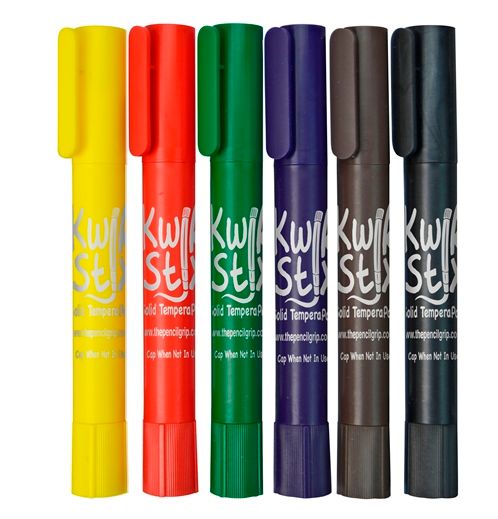 Initially I thought I'd use

Thin Stix

for adult coloring books. When they arrived, though, I could see they really aren't thin enough for that type of use, so I brain stormed to figure out how I would use them.
I had some white lunch bags in the cabinet, and for fun my son used

Thin Stix

and had some fun decorating.
I remembered some projects in an art curriculum I reviewed recently, so I went back to the website and looked at possible projects. I settled on a winter cabin scene that looked like I could manage it with the colors available in the
Thin Stix
six pack. The instructions for the project called for two shades of blue (I only have one), pink (I have red), orange-yellow (I have yellow), and white (which I don't have). I completed the project using the colors I have and allowed the paper color to remain to look like the white snow. I think it turned out very nicely.
I created some orange effect by shading yellow, red, then yellow. I tried blending with my finger, like pastels, but that didn't work well so I left it layered.
Thin Stix
is also available in a 12-pack, which has the colors I wanted for my winter cabin (two blues, pink, white), so it would have been perfect! Also available are:
Kwik Stix 24-Count assorted (12 classic colors, 6 neon and 6 metalix);

Kwik Stix Creativity Pack (3 classic colors and 3 tubes of glitter);

Kwik Stix Doodle Pack (6 count classic colors with a 20 foot roll of paper);

Kwik Stix 6- or 12-Count of Classic Colors;

Kwik Stix 96-count classic class-pack (8 count of each color, 12 colors);

Kwik Stix 6-count of neon colors; and

Kwik Stix 6-count of metalic colors.
My son is older (soon starting his senior year). He's not much into art or doodling, but thought
Thin Stix
were a nice diversion. In my opinion this product is a best fit for grammar age children, with room to flex from pre-school to adult. It is a neat item for art work, giving a tempera paint outcome with and easy to handle, crayon-type delivery.
All these features add up to a winner product. Even with an older child, I don't mind adding these to my art supply bin to pull out occasionally when someone just wants to doodle or do some art.
I really think you will like Thin Stix for your budding artists, so I hope you will consider giving them a try. They are not only available through Amazon.com but are also now sold at Toys-R-Us.
You can follow Thin Stix and Kwik Stix on social media:
Other members of the Homeschool Review Crew also reviewed Thin Stix, and some are having Thin Stix Giveaways! To see other product reviews, please click the button below.