In April I first learned of a company called
Shiloh Run Press
.

Shiloh Run Press was letting the Schoolhouse Review Crew review their book, The Glass Castle by Trisha White Priebe and Jerry B. Jenkins.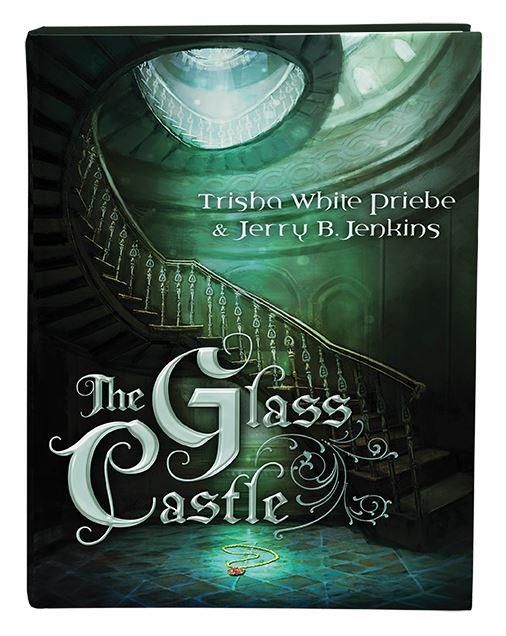 The Glass Castle
is a beautiful, 240 page hardbound book divided into 41 chapters. When you click on
The Glass Castle link
, you get to read the first five chapters for free, online. As I began reading the chapters to my son from the link, we were hooked! I asked for the review and was chosen to be part of the team for this review.
The book arrived.
My son is 16, but he and I still like to have certain books we go through as read-alouds. We started
The Glass Castle
this way, reading two or more chapters several times a week. I thought we were doing okay on our casual schedule, but I had not plotted it out. I didn't really know how much I needed to have read by when. Suddenly I noticed the review was due in a week! So I kicked it in gear, but I was still lagging. The book is so good! I really wanted to read it out loud, but oral reading can take so long! I had to relent and hand the book to my son to finish on his own. I'll finish it on my own next. I can't wait!
The story centers around a 13-year-old girl named Avery, who lives in a cottage in the woods with her father and her brother Henry. A couple of years before the story begins Avery's mom left one day and never returned. It is mysterious - she was not unhappy and running away; it is more likely she was kidnapped and unable to return.
The story begins with danger. On her 13th birthday Avery decides to disobey her father and leave the house, with her 3-year-old brother, to go for a short walk. The children are abducted and kidnapped. They are separated and shoved into boxes. After a bumpy ride in a cart, over a river on a raft, up a flight of stairs (still on the cart), Avery finds herself released by an old woman into a room full of other children, a prisoner. And Henry is not there!
She quickly learns that Henry's safety depends upon her cooperation. As much as she hates having to do it, she has to do as she is told and hope an opportunity will present itself for her to escape. Avery learns she is a prisoner in the castle! She finds the children are all orphans and are well clothed and well fed. They are also the workforce of the castle, but must do so in secret! This is because an edict has been issued that all 13-year-olds in the kingdom must be put to death. The old woman is instrumental in saving 13-year-olds in the kingdom by kidnapping them and hiding them right in the heart of the castle!
Days go by, ...weeks, and Avery is finding a niche for herself in the workforce of the castle. She begins to discover things in the castle that she heard about as a young child through stories her mother told her when she was young. How did her mother know all these things about the castle? It is such a mystery! She has only one keepsake from her mother - a ruby necklace her mother gave to her and told her never to lose. In a castle room full of discarded items and treasures, she discovers a picture of Queen Elizabeth, and in the picture the queen is wearing the necklace her mother gave her! She quickly runs to the place she has hidden the necklace, but it has been stolen! How did her mother come to have the necklace?
This book is so well written! From chapter to chapter the story is woven so skillfully that you don't want to put it down! There are innuendos of foreshadowing that have me anxious to go finish the book. I want to see if they are really foreshadowing, or if I am just reading into the story inferences the author did not intend. This book targets 10 to 14 year olds but is enjoyable for a much broader age range. Throughout the pages it is difficult to place the story in a specific time-frame. At first the era seems medieval (5th to 15th century), but then it references Queen Elizabeth, which suggests it is set in the 16th century. It is suggestive, though, that the king was married to Queen Elizabeth (the 1st), but I know she was the virgin queen -- never did marry. I'm not sure whether the author made a mistake or if I am misunderstanding something I read. Doesn't matter entirely though, I guess -- it is fiction, right? The king is remarrying to try to raise up an heir. There is suggestion that there once was an heir from his first marriage that died. Or did he?
Mystery, intrigue, suspense, danger, romance - it is all here! This is an excellent book. Give it a try. I think you will like it!
Other members of the Review Crew also reviewed this product. To see other product reviews, please click the button below.