In May I learned we'd been selected to review a new product for a company called
LearnBop.

LearnBop is affiliated with K-12 and has been available to schools for some time, but is now offering a specialized math program called
LearnBop for Families
for families to use at home. LearnBop has materials for the grade-range 3rd through 12th. We were offered plans for one individual student or a package for up to four students. I asked for the package because I wanted to be a student as well. I later learned that this program always allows the administrator (parent) to be a student as well, so if you only have one student you only need the individual package!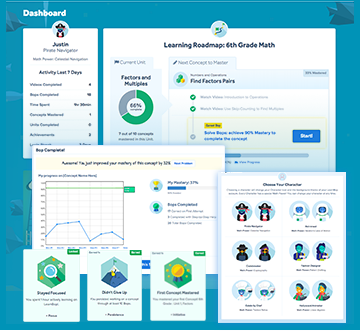 My son and I have been working all year, albeit slowly, on Algebra 2. In asking to be part of the
LearnBop
review it had been my hope that I could find material in the program that paralleled what my son is currently studying in his Algebra 2 book so he could benefit from the video instruction available to help him with his concept comprehension. I have not been able to do that so far.
Initially I had difficulty understanding how to get to different sections of the program, so I was working at the beginning of Algebra 2 (myself only, not my son). I did not want to double my son's assignments -- he is already having difficulty working at the pace his book needs him to work at. So I was myself going back to the beginning of Algebra 2 thinking I'd speed through the material to get to where we are in the other book.
The sad thing is I had no idea there was so much material in Algebra 2 that I really did not adequately understand myself! It is easy to think you are "getting it" when you get to look at the teacher's manual on every question that you struggle with... So for awhile I was working on my own to improve my own Algebra 2 comprehension. But then one of my fellow Review Crew members told me how to move around in the program.
Equipped with the new knowledge of how to change my "Roadmap" in the program, I went to various units to try to find concepts that paralleled where my son was in his book. As I would open up a new section I would watch videos and work on the "Bop"s before moving on.
So each section of
LearnBop
offers videos, optional additional videos, and sections to demonstrate understanding ("Bop"s).
The program wants the student to watch three videos, possibly watch additional videos, and solve Bops with 90% Mastery before moving on. When you click on "Extra Video Lessons" the button opens a list of additional videos. Here is a screenshot from the video about "imaginary numbers", which means dealing in negative square roots, which can only occur theoretically but not in reality. Who knew?
When the student goes on to work on the Bops, he needs to treat it like real math -- as in use paper and pencil (don't try to figure it out in his head).
When the student answers a question incorrectly, the program immediately readjusts to reteach the concepts step by step to secure comprehension. When he answers correctly, he gets affirmed and moves to a new question until he has answered the complete "Bop" set.
I really like
LearnBop for Families
. I like the video lessons and the way they are taught. I like the individualized teaching the student receives when a concept is not grasped. (I experienced a lot of this as I would think I understood a concept and would then answer incorrectly...)
I did experience a couple of problems, though. (There is a way to report problems, and they then look into the problem to see if there is an incorrect answer in their program or a glitch. Sometimes it is still the student that is wrong...)
At one point the program was telling me the square root of 4 was 2, but not -2, that the square root had to be positive. This is incorrect, and I reported it. The square root of 4 is plus or minus 2. The solution to any square root is always plus or minus. I called this one in and was affirmed. They are looking into it.
At another point on one Bop it did not accept any answer as correct. I tried all four answers. This can be very frustrating, because you can't get out of the loops and continue answering the Bops. The program keeps looping back to the reteaching.
The thing is, though, the way I understand it this is a new program and there are still some things that need to be worked through. I, as an adult, don't mind this. I believe my student would have very little patience with it. It can be hard enough understanding this higher level math without having the video teaching you something opposite from what you've already been taught (square root answers must be positive vs. answer is plus or minus) or having no answer that will be accepted as correct.
I will continue using LearnBop. When I find material that will be helpful to my son, I'll offer it to him and hope he benefits from it. I am expecially looking forward to moving on from Algebra 2 to Geometry to see if I can slide him into LearnBop for his Geometry work next year.
So, when you are using LearnBop for your student's math you are able to:
see how much time they are spending on the program.
What I am not clear on is how you assign a grade for a high school transcript. I guess that whatever they complete and get to move on from is "A" material, because the program requires 90% to move on. But how do you determine when they have done enough material to call the course complete? Do they need to complete all the "Milestones"? (think "units") In a normal course you can call it complete at 75% of all units done.
And how do you grade for a struggling learner? Can you award a "B" or a "C"? How do you determine these lower grades? So many questions I still have...
There is a link to go to a User Guide, but when you follow the link it leads to "User Guide for Family Coming Soon".
So, if you were already familiar with K-12 you may already know answers to some/all of my questions. You can no doubt tell I am new to using anything related to K-12. I've long been curious about their materials, and I'm glad I had an opportunity to try this out. It's new and still has things to be worked out, but I think it is a good move for K-12 to be branching out to families and home schools. Resources like this one make it possible for some people to choose home schooling even when they themselves are weak in some subject material. (After all, most of us went to public school!)
Other members of the Review Crew also reviewed this product. To see other product reviews, please click the button below.