It was mid-August when I first learned of an on-line website called ZooWhiz. I learned the Homeschool Crew might have an opportunity to review the site, so I went to check it out.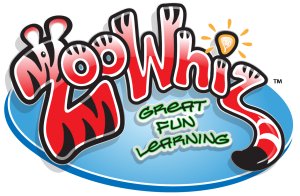 ZooWh
i
z
is a fun learning site for ages 5-15. It has a free version and a premium version. The basic concept of the site is that the student earns tokens for spending time doing work in the subjects of Math, Words and Reading (at their own grade/age level). When the student has accumulated money tokens, he/she can then go to the zoo store to buy animals for his/her

zoo.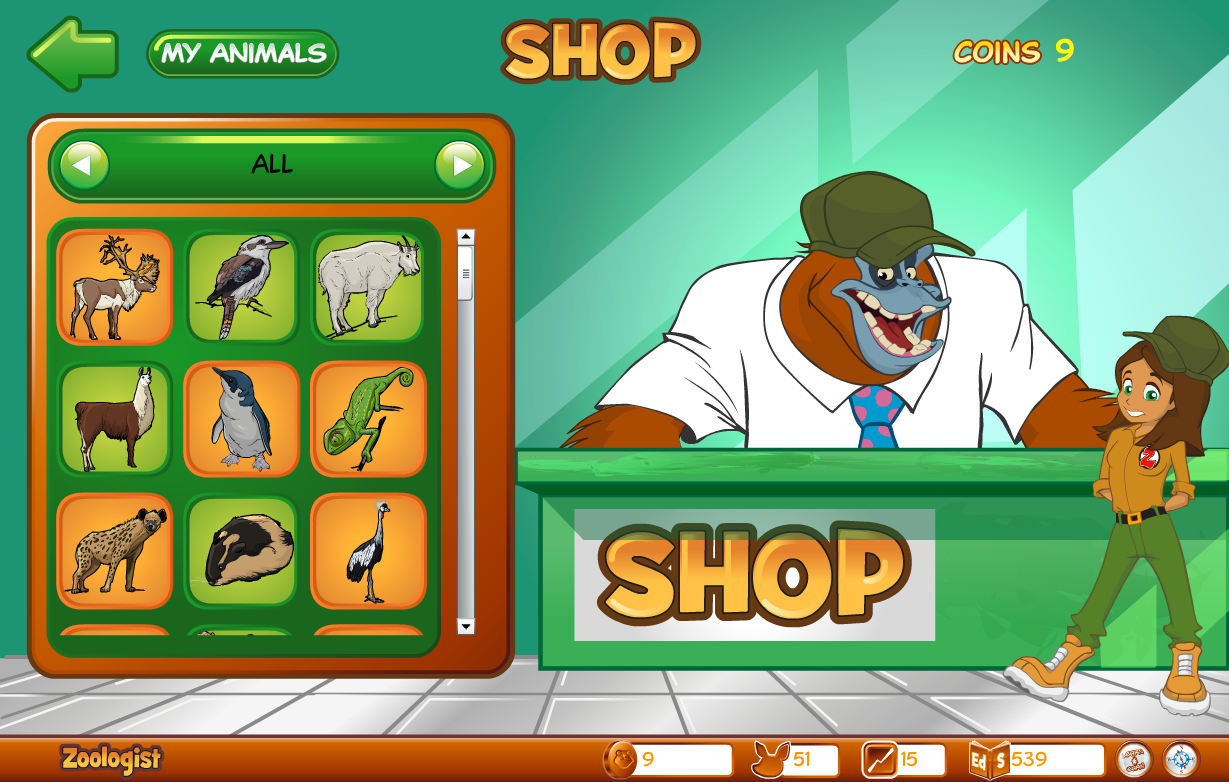 Initially I signed us up for accounts in the free version. The free version is nice to use. It has, however, some limits to it which differentiate it from the premium

version.
| | |
| --- | --- |
| | |
| | |
| | |
| | |
| Limited information about animals | Detailed information about animals |
| | |
| | Detailed progress feedback for parent |
The student gets to select an avatar from a group of pictures offered.

When we were selected for the review, I immediately went through the process to
upgrade to the Premium Version, which is what we were being given to review. I did like being able to set the specific level my son would work on. On the Free Version, he had to set the level himself each time he selected activities. On the Premium Version, I can set his level through the parent's controls, and then he cannot choose to do 1st grade level just to earn coins to buy animals or play games! (My son can be devious and lazy at times...)
Looking at specific subject areas, the Math area of
ZooWhiz seems to be mostly reinforcement of skills previously covered, as opposed to there being teaching going on. And I don't know if Math is done differently in Australia, or if the wording of the problems was just difficult for us, but there were some Math problems my son could not do I also could not figure out! One had to do with averaging test scores, and including frequency of the score to calculate
average.
The "Words" subject area covers spelling, vocabulary and definitions, and grammatical terms. Some of the Words area expects the student to know or be able to figure out the answer without assistance. Some areas in Words tells the student the definition, and then asks the student to identify examples of the term being used. Some of these terms were really foreign to us, and I am not really sure if it is because of different terms being used in different geographic areas, or if it is just because I/we have never covered the subject matter. For instance, there was a definition given for a word, "tautology", and I've just never even heard of that word before.
The "Reading" area also reinforces grammar terms. Sometimes the student is asked to place a mark on a certain type of word in the reading assignment, such as action

verbs.
Periodically you can go into your child's "Milestones" area to check their progress in the subject materials, which can be located on the main "Map" of the zoo.
ZooWhiz was created by an Australian company called Ed Alive. The product is relatively new; it is currently called "Early Release Stage 2". It has new features still being developed, yet to be released, including award certificates for the students, and parent and teacher account custom subject selection options.
I loved the way the Reading area of
ZooWhiz integrated literary terms into the subject work. Literary terms that my home school does not probably cover enough, such as alliteration, personification, and onomatopoeia, were worked in with definitions provided, and then the student was asked to demonstrate their understanding by selecting the option(s) that demonstrated the literary device.
I did NOT love that some of the words and definitions were different than we were familiar with and were, therefore, more challenging than the vocabulary he is familiar with. One word encountered in the Reading area, for instance, asks for the student to select from four given definitions the two definitions that would correctly define "centre". Since, in America, this would be "center" and not "centre", this made this exercise extra challenging for us Yankees.
I DID love options available for Teacher Accounts, to set up their accounts for their students.
I did NOT love that home school parents are not able to get Teacher Accounts, and therefore do not have some of the options available in the Teacher Accounts.
So, here are some nitty, gritty facts about
ZooWhiz:
ZooWhiz pictures embedded in this blog entry, above, were acquired from the ZooWhiz website.
DISCLAIMER
: As a member of the Schoolhouse Review Crew, I received a twelve-month premium subscription to
ZooWhiz
in exchange for my honest, uninfluenced review.

I was not required to write a positive review nor was I compensated in any other way. All opinions I have expressed are my own or those of my family. I am disclosing this in accordance with the FTC Regulations.
This has been a Schoolhouse Crew Review.

To see more Schoolhouse Crew Reviews, go to the Schoolhouse Review Crew blog entry for
ZooWhiz
.
I love comments, and I don't get many, so I would love it if you would leave me a comment. Thanks!