Beeyoutiful Skin Care Products - A Schoolhouse Crew Review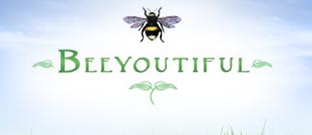 These products smell amazing!
So, in the mornings, when I was done with my shower, while my hair was still up in a towel, I would start my personal care by spraying
Laveshmint Hydrating Toner on my face and neck.
Spraying things on my face is ...uncomfortable for me... This is because I wear glasses. I don't want to spray the stuff on my glasses, and without my glasses I cannot see well. But the products smell so nice, and using them makes me feel like I am pampering myself. So while change is hard, I still worked on changing my routine to incorporate this into my daily routine, and I am glad I did. When I use Laveshmint Hydrating Toner on my face and neck, it feels like my thirsty skin is so thirsty and is sucking up the moisture. And the smell of lavender performs aromatherapy while my skin tingles.
After
Laveshmint Hydrating Toner, I would dress and get breakfast while my hair air-dried awhile. Then, after coffee and oatmeal, I would style my hair. When my hair was dry, I would top it off with a spritz of Hair Shine conditioning spray
over all. I am an older mom, and my hair has been gradually turning white in front. Now it is.... ...just kidding -- the color is the same. But it feels nice to be conditioning my hair with the Hair Shine!
Like all the Beeyoutiful products, Hair Shine has a pleasant, aromatherapy fragrance. I think it is the rosemary added to the lavendar that I like so much.
In the evenings I would get ready for bed and moisturize my face with
Laveshmint Daily Moisturizing Lotion. Wow! Now we're really talking tingle, and the aroma is heady!
Laveshmint Daily Moisturizing Lotion is like some sort of whipped strawberry cream in appearance, and is packed full of peppermint, which is combined with aloe. It also contains coconut oil. The wonder of the combination is the way it goes on so lightly, delivers its tingle, and doesn't feel heavy or oily. I love my Laveshmint Daily Moisturizing Lotion.
The last product I got to try was Vanilla Dream Body Butter. The first place I tried the
Body Butter was on my freshly-shaved legs. It left my skin feeling amazing! But it is difficult to spread over such a large area. It starts out like the consistency of candle wax. It is a combination of shea butter, vanilla-infused oils of coconut, olive, and grape seed, and so much more. My favorite place to put the
Body Butter is on my elbows. When I was trying to decide where I most wanted to use the
Body Butter, I remembered my "alligator skin" elbows. I checked, and sure enough one was rough, dry, scaly. I have been applying the
Body Butter. My elbow is not perfect yet, but that's cause I really don't have the discipline to use it as often as I should. I'll keep working on it.
I was very happy with all the Beeyoutiful products I got to try out. They are all wonderful.
The
Laveshmint Hydrating Toner comes in a 4 ounce size, and is priced at $14.00.
The Laveshmint Daily Moisturizing Lotion a 4 ounce size, and is priced at $12.00.
The
Hair Shine conditioning spray

is a 4 ounce size for $15.00.
The
Vanilla Dream Body Butter is a 4 ounce size, priced at $13.50.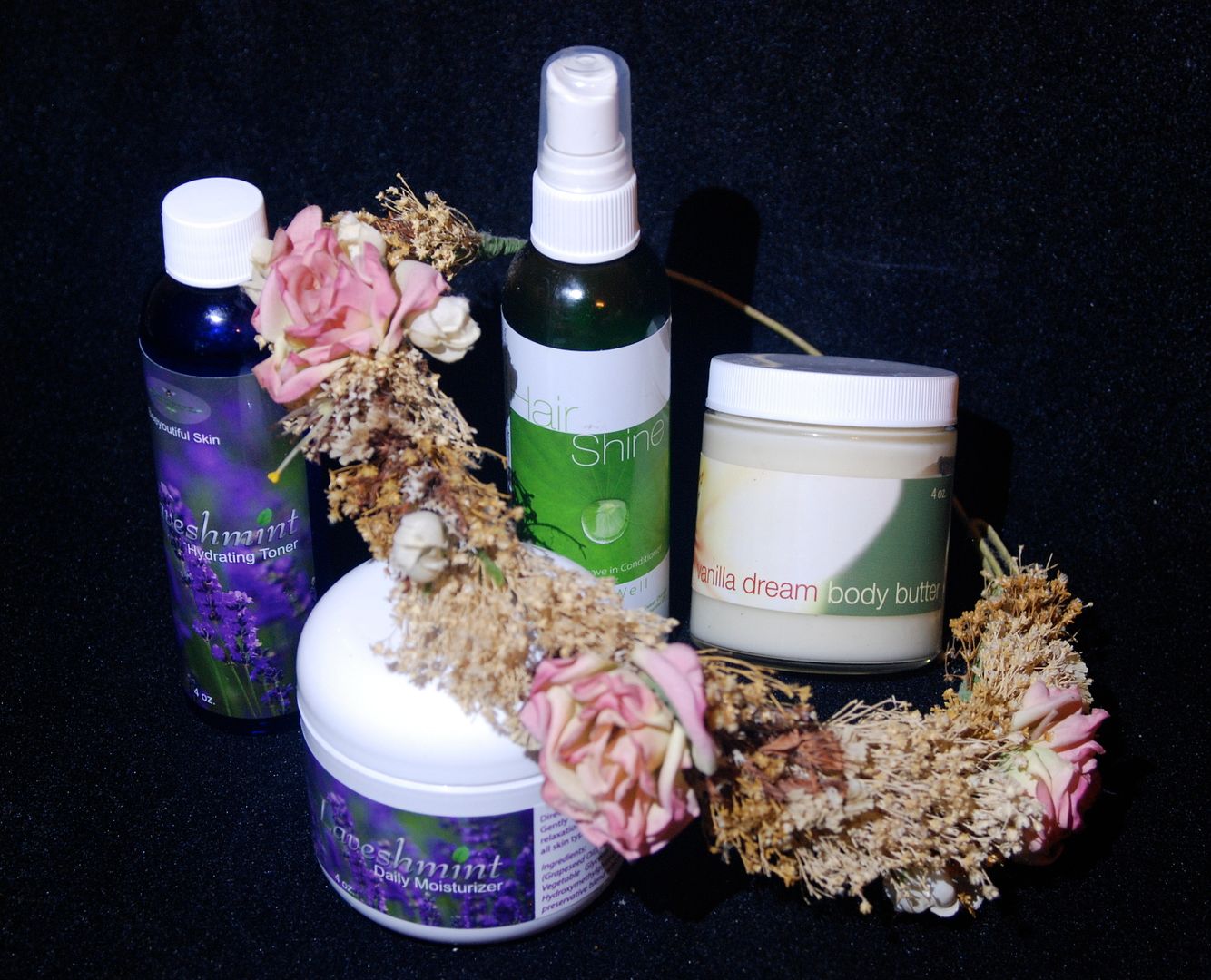 In addition to the products mentioned above, Beeyoutiful has an amazing variety of products for you to consider. All the products are made with natural ingredients, and are a natural approach to personal care. I love treating myself with all these essential oils and extracts.
Different members of the Homeschool Crew tried different products by Beeyoutiful. To read more reviews of the skin and hair care products, as well as reviews of other personal care products, go to the Homeschool Crew Blog.
DISCLAIMER

: As a member of the Schoolhouse Review Crew, I received the four products pictured above from Beeyoutiful in exchange for my honest, uninfluenced review. The opinions expressed herein are my own. I was not told what to say.
This has been a Schoolhouse Crew Review.
To see more Schoolhouse Crew Reviews of

Beeyoutiful
click below
: