In mid-February I learned I had been selected for the ReviewCrew's group to review a product by
FishFlix.com.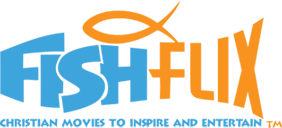 We were given a list of movie titles we were permitted to pick from. I got to include my hubby in making our final determination of what we would request. We asked for, and received, a movie I'd not heard of called
The Ultimate Gift
.
The Ultimate Gift
is not rated with a movie rating. It does not contain language, sex or violence. There is no age given for appropriateness -- and every child is different. I love this movie, but I have one (adult) child who might hate it. Then again, she might love it, but I don't think so. Something happens to one of the main characters in the movie, and without giving it away I will just say my daughter hates it when a movie or story lets you fall in love with a character and then has something bad happen to that character. My recommendation is that you watch the movie yourself, first, and decide who of your kids you will have watch it as well. I have no problem recommending it for my own 16 year old, but might not have let my oldest watch it at age 12, and might recommend it to my tender-hearted daughter -- but not without first laying out to her all the worst (for her tender heart) events in the story line.
The Ultimate Gift
is a story the revolves around the estate left by a very rich man named "Red" Stevens, played by James Garner. [That, in itself, was enough to undo me, since James Garner has died since the making of this film. He appears, speaking to his grandson, in a video before Red's death. Each scene of him delivering his wishes after his death are especially poignant to me because not only has Red died, but so has James Garner. I may also be more affected by this than many because I have been the executor of three estates, and have said good bye to two parents, a step-parent, and a mother-in-law.]
The heirs gather around a table in the office of Red's attorney, Mr. Theophilus Hamilton, played by Bill Cobbs. As each heir hears what they have been bequeathed, he or she is required to leave the room (and not permitted to hear what the rest of the heirs receive). The heirs are all rich, spoiled individuals, and leave with various levels of dissatisfaction. During the reading of the will, one angry and disinterested heir arrives late and never enters, preferring to wait out in the waiting room. He is angry at his grandfather, blames his grandfather for his father's death, and figures he is not receiving anything anyway.
After all others have left the conference room, he gets up to leave the waiting room only to hear Mr. Hamilton ask, "Jason, don't you want to know what Red left you?"
Jason learns that Red has set up a series of challenges he must complete in order to learn what, if anything, he will inherit. With mixed feelings and selfish motivation, Jason begins working his way through the ambiguous, unclearly defined tasks. As he works through them, one by one, the viewer sees character development occurring.
The Ultimate Gift
is based on a novel, by the same name, by James Stovall. Some of the content was deeply emotional for me, personally, but I am a very emotional person. (Your mileage may vary.) I like the way the story concludes. I was surprised at how quickly 117 minutes passed (which is an indicator that I found it to be a very good movie).
Cast of
The Ultimate Gift
, in addition to James Garner and Bill Cobbs, includes Lee Meriwether and Brian Dennehy, as well as (new to me) Drew Fuller, Abigail Breslin, and Ali Hillis. I'll tell you upfront: I love Garner and Dennehy. And Cobbs. I recognize Cobbs, but don't remember from where, but he is excellent in this role.
FishFlix.com
is a Christian and Family movies store that seeks to provide uplifting, wholesome movies for the entire family. They carry fiction, non-fiction, documentaries, animations, you name it. Click on the link and check them out. It is wonderful to have a movie source with a wide variety of material with clear, complete reviews. New movies of value are regularly added to their offerings. This is a good company to support!
Other members of the Review Crew also reviewed this product. To see other product reviews, please click the button below.