I didn't manage to do a Friday Wrap-Up last Friday, and I'm not likely to get one done this Friday either, so I decided to do a mid-week status report to catch up on last week's school and catch us up to today.
School has been going fairly well in terms of our daily discipline. My student has been getting his PE time in 3X/week. Most days were getting our Bible time in. We've been working on our BJU Algebra II diligently, but the student has struggled with getting a lot of incorrect answers to exercises, resulting in a lack of confidence, discouragement, and thus a bit of resistance to continue. So for the time being we are slowing down to gain comprehension. We're supplementing with CTC Math (thank you CTC and Schoolhouse Review Crew for letting me have this for a year in exchange for my review!).
Our Chemistry study has had fits and starts. We are using Apologia Chemistry, 1st Edition (thank you to my friend, Kay, for lending it to me!). We worked on some experiments last week, but I need to get some denatured alcohol to continue successfully.
We are supplementing with
Fascinating Chemistry
. (Thanks, Fascinating Education and TOS Homeschool Review Crew, for making this available to us in exchange for my review!)
We've been studying Spanish I by BJU. I've no choice but to conclude that it is next to impossible to teach BJU Spanish if you (the teacher) do not already speak Spanish. I do not. Fortunately, Middlebury Interactive Languages has recently made High School Spanish I available to me and my son in exchange for our review (in about two months). Thank you Middlebury Interactive!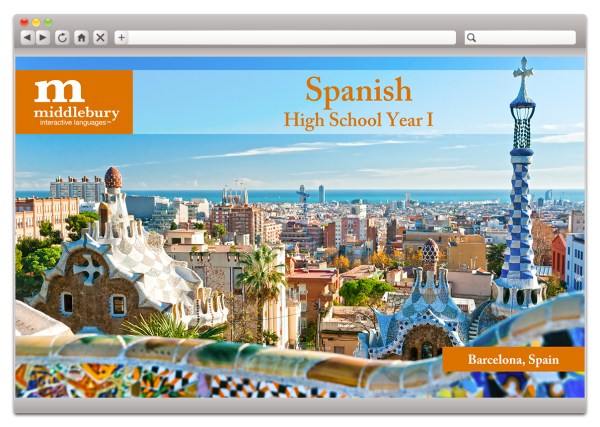 For Literature we are currently reading Pudd'nhead Wilson (
When Worlds Collide
- thank you, Sharon Watson!) and
A Tale of Two Cities
(
Tapestry of Grace, Year 3
). For Composition we are following a combination of TOG,
When Worlds Collide
, and Student Writing Intensives (IEW). For Grammar we have been working through
The Nose Tree (IEW
- thank you!).
For History we have been following TOG, in framework, but tweaked to use what I have. We're currently reading The Autobiography of Benjamin Franklin and The History of Us.
My son has his learner's permit and is working off his required hours.
Today was a big accomplishment -- my son took his first PSAT. This was important to introduce him to this format of testing. When he takes it again next year he may be eligible for scholarships. If nothing else, he will be ready to take the SAT or the ACT in the spring of 11th grade.
Well, I think that's everything. How is your school year going?