We were recently offered the opportunity to review our choice (out of many) of biography by
YWAM Publishing
.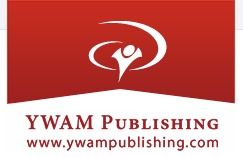 It was difficult to decide which biography to request, because there were so many great ones available that corresponded with the historical period we are studying, but I finally decided to request
Heroes of History
George Washington: True Patriot. We received not only the biography, but also the Unit Study Curriculum Guide.
George Washington lived from February 22, 1732 to December 14, 1799, and while most of us will remember that he was the first President of the United States, there are so many other things about his life that I wanted my son to know. So, even though we wrapped up our studies of the 1700's in June, I decided I wanted my son to learn about George Washington's life.
My son began reading George Washington: True Patriot in August. I began looking through the Unit Study Curriculum Guide so I could pick and choose what ideas I would use. Whenever I got a chance (when I could find the biography at a time when he was not reading it), I worked on reading it as well.
This is an easy book for a 15 year old. It is a book easily enjoyed as a read-aloud by young grammar students. Upper grammar and middle school students can handle this book on their own. So why have a high school student read it? Well, when a student reads a book that is "below their 'grade level'," it is easier for them to glean more, understand all, and generally just enjoy the book.
My son was reading this while we were driving to a distant appointment, and he said to me, "This is good information! I want to remember this." It is unusual to get an unsolicited comment of praise of any type from my son regarding a school assignment, so I consider his comment to be significant.
I appreciate the nature of the information one can glean from a well-written biography. The content goes so much deeper than what is touched on in the typical textbook. Here are some of the salient points I read in this book that helped make it so interesting to my student:
Information about Washington's childhood and the make-up of his family: siblings, half-brothers, etc.
Information about his education and influences that helped develop his personal character;
That he taught himself how to be a land surveyor and then moved into the career;
That he became a British officer not because of his education (which was lacking) but because of his contacts and his personal incentive;
How he increased in rank, again, because of his incentive, and also because of the nature of his previous service;
How he survived a horrific trip through the winter to complete an assignment to go to the French and discuss a hot topic (leading up to the French Indian War); nearly froze to death after getting dumped into a river that had to be crossed to get home;
How he represented the British in the French Indian War....
I don't want to continue, because I want you to get the book and read it yourself with your student(s).
The accompanying study guide has lots of 'meat' in it as well to help enrich your student's studies of the life of George Washington. The (paperback) book is about 5"X8" and contains 64 pages. It contains an Introduction, eight chapters and two Appendices.
Chapter 1 contains "Key Quotes". I liked to start each week with a fresh quote on the white board for my son to read as we began our day. I was going to pick my favorite, but I just can't. These are key quotes most of us have heard before, but it is good to remember who made the quote, and I hadn't known who made five out of six quotes.
Chapter 2 suggested creating a display corner. This idea wasn't suited to where my son is right now, but I could imagine he might have enjoyed this activity when he was 11 or 12. There is some discussion in Chapter 2 about maps and studying where George Washington grew up, where he traveled to, where Fort Necessity was. We live right in the thick of "George Washington country". We have visited Mt. Vernon. We went to Boy Scout summer camp scant miles from Ft. Necessity, and I went there with a Boy Scout group working on an archaeology merit badge. (Ft. Necessity had been recreated one way, but an archaeological dig proved the errors in the recreation and the lay of the fort was redone to reflect accuracy. Very interesting information available to the visitors.)
Chapter 3 contains chapter questions. Some were very young for my almost-16-year-old (vocabulary questions like, "What is a 'vessel'?"), but there were enough questions to enhance his studies and to spur relevant conversations.
Chapter 4 is called Student Explorations and offers suggestions for writing assignments, hands-on activities, audio/visual projects and arts and crafts. This chapter is so helpful for me, particularly the essay questions and other writing assignment suggestions. I always need help in those areas.
Chapter 5 contains ideas for enriching field trips. We did not do any of the suggestions at this time -- life was just too busy. We took time, though, to recall our previous trips, including our trips to Philadelphia, which I didn't mention above. I also wondered if some of the other historic locations, ones from Washington's childhood, are available for tourists, such as Pope's Farm.
Chapter 6, Social Studies, among other things includes a pull-out "George Washington Fact Sheet" as well as a timeline to use to plot out events in the history of George Washington and his family (forebears). There is also a concise list of vocabulary terms from the book to use with your student. This list is much more relevant for my son than some of the chapter question vocabulary words.
Chapter 7 and 8 contain "Related Themes to Explore" and "Culminating Event".
This book, used as a unit study, can very easily be spread out over an eight-week period. I thought we'd be finished with it by now, but we're not. My son, initially, read the pages I assigned him grudgingly, and never more than I assigned. Usually he read less than I assigned, getting a little more behind "my" schedule with each week that went by.
Now, however, the book has gripped him. He doesn't know I am writing the review right now. He's sick, with a cold, but we all know that we make our home schooled kids "do school" when they are sick if we can. He walked by a moment ago and said, "Never have I been so intrigued by a reading assignment you have given me." (Yes, we really talk that way in my house.) To be sure which assignment, I asked him which one and he said, "George Washington!" I love it! It has now gone from, "My mom assigned this." to delight-led study! That's what I want his education to be as much as possible.
So there you have it -- my difficult-to-please son absolutely loves this book! That says a lot. I have other YWAM biographies in my home -- I'll be considering which other ones I can use with my son this year as we work our way through the 1800s.
Other members of the Review Crew also reviewed other YWAM biographies. To see other product reviews, please click the button below.