This summer we had the opportunity to review a program called
Mathletics by a company called
3P Learning. I learned that 3P Learning actually provides educational programs for many subjects. I didn't think I had ever heard of them, but I actually had the opportunity to use their Reading Eggs program a number of years ago. I just didn't realize they were with the same parent company.
Mathletics is an international program offering mathematics practice to students at all levels.
Mathletics is a subscription website with dynamic content. What I mean by that is that improvements and updates are being made regularly, for no additional cost to the subscriber.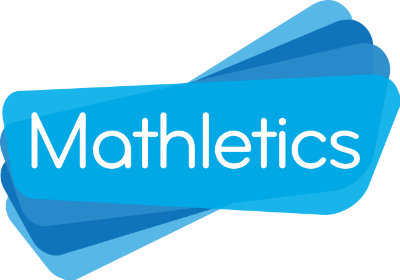 When you begin with
Mathletics, each student receives a dedicated log-in identity and password, and the teacher/parent receives a separate teacher log-in. To get things started, the teacher logs in and sets up each student account indicating what country the student is in and what grade-level they will be working at. With the subscription you have access to all grade levels, but you obviously want your student working at the appropriate grade level material. I had an with an on-line math program in the past where my son would do math for a half an hour and tell me he had done his math, and days later I would find out he had been doing 1st grade math as a 6th grader and then telling me he was done. ::sigh:: And I'm only human -- I'm sometimes looking for an "Easy" button so I can assign tasks and assume they are being done. I'm not always perfect at following up after each task to see that it was actually done and done correctly.
The Mathletics teacher's account also gives you the option of setting up assignments for your student. Then you really have a lot of control over which task your student is working on for any given day! Mathletics is not intended to teach your student, but is rather set up to give your student practice using the math principles you have been covering with your regular curriculum. I know for sure, for instance, that student speed at answering the basics in addition, subtraction, multiplication and division will increase as they memorize the basic facts, like 8 X 6 = 42. Mathletics has sets of practice problems for the student to supply answers for, and Mathletics keeps meticulous records of what your child is doing well with, what your child is struggling with, and adjusts the assigned questions in the set accordingly. Then the program reports back to the teacher weekly with a report telling when the student logged on, how long they worked, what they worked on, how well they did, etc. The assigned problems are in topical groupings, and each grouping ends with a test. All the while the program keeps track of the overall level at which your student is performing (like a 90% level, for instance).
When the student first logs in, he gets an opening screen that offers a variety of choices, including Live Mathletics,
The blue column on the right shows that Live Mathletics choice at the top, followed by "Activities", "e-books", "Interactive", "Videos" and "More".
The e-books are amazing in quantity - they are paper practice activity books, to the best that I could determine with the ones I looked at. The "Interactive" contains more videos, with an area for the student to solve problems related to the videos. And the videos focus on the activity you have selected.
The Activities come as a list, which is dark blue in the above screen shot, and it has a scroll bar, so there are more activities than what you see above.There is a place to adjust the difficulty level of the activities provided. The yellow, white, red and dark blue circles are accompanied with a report of how many of the available activities the student has completed. Below that is a report of the student's points for the day, and the week, and toward the next award, and below that is a button that will display the past earned awards.
Basically, this program packs a whole lot of mathematics for your students. The current offer is that you can get a 12-month membership for a special price, currently, of $59.00. This will give your student anytime access for a full 12 months. If you want to try it out first, they offer a 10-day free trial. Mathletics offers mathematics for grades K through 12.
We had this product for about six weeks. When Boy Scout Camp didn't interfere, the student tried to work on the program about three days per week.
How we liked it:
This program did not go over well with this student. Our biggest problem was that in spite of the fact that we indicated that we are in the United States, our problems were full of liters, meters, and metrics, with nary a mile, gallon or inch to be found. We don't know metrics, and while we know we should, we don't want to know metrics. This is just the facts. This is true for both my son and myself. We would like to see Mathletics update their United States program to have most of their measurement problems be in miles, not kilometers, gallons, not liters, and pounds and ounces, not grams, etc.
When the student answers a question incorrectly, the student gets a big, red "X", and the correct answer is provided. There can be a "redo" later, but up front there are no 2nd chances, and the scores reflect that. This caused great anguish in this household, as incorrect answers came in the form of typos, fractions that were not reduced, and decimal answers that were correct, but marked incorrect because the fine print said "Answer to two decimal places", and the student dropped the zero at the end of the decimal answer, which we are taught to do in our area. It would be much nicer if the initial incorrect answer was met with a big red "X" and the words, "Try again!" or "please reduce your fraction".
Some of the problems seemed like their sole intent was to try to trick the student. After a series where you were asked to change L to ML (93L/mm = _____ mL/mm), the next question would change BOTH items (14 mL/m = _____ L/km).
This program seems like it might be a great fit for a child who is starting to "get" their math and needs/wants extra practice, or for a child who loves math and wants to compete (the live competition option), but my son is not that child. My son already has passionate negatives feelings towards math, and this program was not a good fit for him. If it had been in non-metric measurements, it might have stood a better chance.
I also wondered about the focus of the material. I did enter his grade level, but the exercises provided did not focus on Algebra as much as I had hoped, but more on basic (albeit at a challenging level) math functions, integrating %, fractions, decimals, and transitions between different measures (L to kL, m to mm or cm, etc.).
However, I did find the video portion and the interactive portions to be very good. And I believe the product originates from Australia; all the speakers in the videos seem to have an Australian accent.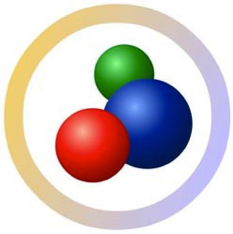 So, every student is different. Don't just take my word for it (or against it); go and try it out yourself for ten days. Also, click on the button below and go read reviews by other members of the Old Schoolhouse Review Crew, to help you get a balanced idea of the product.