In March I learned of a new audio drama production called the Brinkman Adventures. In addition, I learned that I had been selected to review
The Brinkman Adventures Season 2: Episodes 13-24
which I received as a digital download.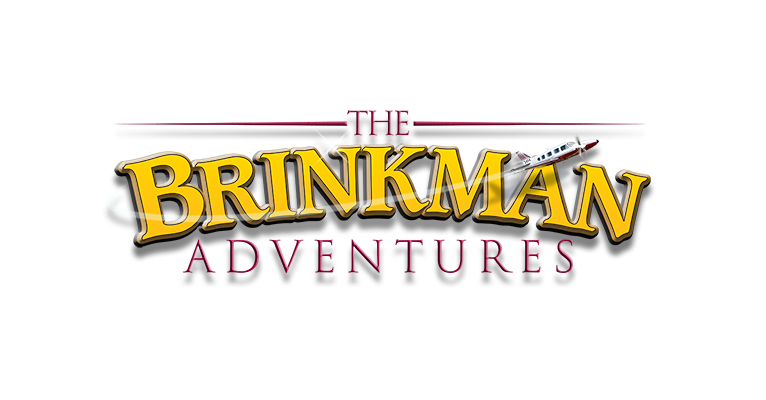 Shortly thereafter Miner and I began working our way through the stories. The stories are about a missionary family (named the Brinkmans, of course). It begins in the United States, and weaves stories of God's provision to missionaries, not only the Brinkmans, but others as well. Initially God provides a way for the Brinkman children to purchase books to donate to a missionary family in Belize. In providing this money, God causes their paths to cross with another missionary couple, who are retired from missionary work, John and Donna Bentey, who add their own missionary stories to the series. They had been missionaries in Hong Kong.
While the stories in the
Brinkman Adventures are dramatized, and some fiction characters are worked into their stories, they are based on true missionary stories. And so, the stories about the Benteys are absolutely true! I thought that was cool. I also learned that the children playing the Brinkmans are actually the true Brinkman children, even though they had to hire professional actors to play the Brinkman parents. The kids are part of the writing team, brainstorming and creating before the actual scripts are written. How cool is that?
After a stay with the Benteys the Brinkman family travels to Belize and continue their adventures. Their assignment is to deliver a school bus, and once there hold a concert. But every stage of the journey has more adventure. A breakdown of their bus; is that a truck full of highway bandits? Now what? A convoy of trucks parked blocking the highway? We're late for the concert!
Every episode tumbles into the next with fun and adventure and stories of God's provision in impossible circumstances! Alligators and spider monkeys; pirates and a Mayan temple. Treasures and artifacts; selfish ambition and God's saving grace. Bee stings and kidnappings, jewel mines and daring escapes. These real-life-inspired stories are imaginative and gripping as you get further and further into them. I think your family will really enjoy them.
That said, my son, Miner, was ambivalent about them. He was busy comparing them to another audio drama series he was familiar with, and he did not feel that this series was as well done. I did agree that there were some ways in which these did not seem to be as well done as they could have been. Some of the acting did sound like acting rather than like it was realistic. Some of the characters were not supposed to speak English well, but they did not fake that well either. Like a person whose first language is Spanish would often drop a helping verb, and maybe say, "You not go!" instead of saying, "You should not go!" That is not an exact example, but you get the idea. Sometimes things need to be described on a radio drama, since we can't see what is happening, but some of this was not done as well as it could have been done. "It ran right between your legs!" did not seem a natural thing for a child to say to a sibling, but might have been better stated as, "You missed it, even though it went right between your legs!" or something (chasing chickens).
But overall, there was a lot about the series that seemed very professional. The background sounds were very professionally done. The music was very professional and very well placed, even though eventually the exciting theme music gets a little old.

These are stories for families so all ages. My son is now asking to listen to them some more, but I think he's just trying to get out of doing some of his schoolwork. ;-) The Brinkman Adventures are available for a suggested donation price of $25.00 for four CDs, or $17.00 for an mp3 digital download like I got. This will provide you with 12 episodes and 5 + hours of listening.
To read more reviews of this product by other members of the TOS Review Crew, click the button below.