In late April I learned that I would be receiving Backyard Birds, a game and learning product by Birdcage Press, to use with my son and then review.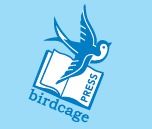 Birdcage Press is a small company created by a mom who was making games for her three children to make education more fun. She made fact books to go with each game, and her kids acted as her editor. The company now produces
many award-winning products to help make learning fun. These games are in the categories of Art, Wildlife and Nature, Air and Space, and History.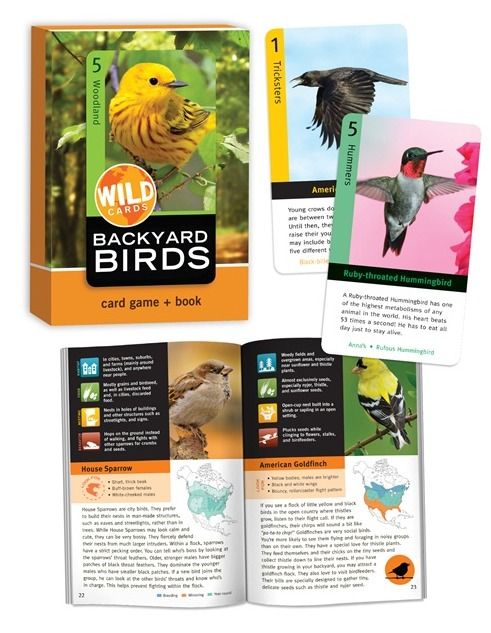 Backyard Birds, geared towards ages 6 and up, arrived at my door in early May. My son and I had the weeks following to peruse the informational book, familiarize ourselves with the cards, and play games. The card deck contains 36 cards (18 pairs). As you can see in the photo, each card has a number on it, as well as an informational section below the bird's picture and its name. The cards are also numbered #1-#6, dividing the birds into (1) Tricksters, (2) Songbirds, (3) Woodpeckers, (4) Hummers, (5) Little Chirpers, and (6) Waterbirds. There are six cards for each number, so it is not quite like a traditional card deck. When we played "Fish", we just collected pairs. ("Fish" can also normally be played by collecting groups of four, if you prefer. I guess with this deck you could go for groups of six to make it really challenging. We didn't try that; I'm not sure how well that would work.)
The 33-paged informational book, by Kathleen Yale, has a very nice section on ways to differentiate birds at a distance based upon shape (crest, bill shape and size, tail length and width, head and neck, body size, webbing of feet), overall size, color pattern, behavior, habitat and field markings. Each bird type (numbered above) is described. There is a North American map showing where the birds live, breed, and winter (if they migrate). There are icons for each bird to teach habitat, food preferences, how they nest, and specific types of behavior. Each bird then has a page where more specific information about the bird is available.
We received
Backyard Birds shortly before leaving the East Coast for a week in southern Arizona. This was fun because in our area the only hummingbirds are the ruby throated hummingbirds, which we rarely see anyway. While visiting Tucson and Sierra Vista, we also got to see Anna's Hummingbirds and Roufous Hummingbirds, which are also included in the book. (We actually got to see six types of hummingbirds in Arizona, but I covered that in a previous post.) I had hoped my son would get to see Black-billed Magpies, as well, but they do not live in that area. I first encountered these magpies in the Denver area, but that was many years ago, before my son was born. We actually had an airport layover at Denver during this trip, but the magpies did not cooperate by landing for us
where we could see them from the window
airport...
We used
Backyard Birds to learn and quiz each other on bird trivia. (Which backyard bird is so smart it sometimes uses a tool to get food?) We played fish, and we played memory. These cards can also be used to play "Old Maid", but my son doesn't like to play that game. I also like to play a kind of "Jeopardy": with the cards upside down, the contestant taps a card of choice. I look at the card (hiding it), and create a question from the card's information to see if the contestant can guess what bird it is. "I am a water bird, and I have a big, bushy crest." Answer, "What is a Belted Kingfisher!" Mostly I just liked poring over the bird facts on the cards and in the book.
This product was a little "young" for my 13 year old as a card game, but the clear, close bird photos, the information in the book, and information on the cards give it value in our home. My son is currently working on his Bird Study merit badge for Boy Scouts, and this has been a helpful addition to his work to identify 25 specific birds that he can recognize by sight.
If bird study is a regular part of your home school, or you want to do more study of birds than you are currently doing, I encourage you to consider adding
Backyard Birds to your plans. Summer is a great time to start!