Today I will be telling you about an SAT Vocabulary Learning Program/Website called Vocab Videos.

From their website:
This summer, my son had the opportunity to try out
Vocab Videos to see what it is like. This program is a hoot! And it really, really works!
Side Note

:

This program could be offensive to conservative home schoolers. I have not watched the entire program yet, but in the first set of twenty words there were several occasions of God's name being used in vain ("Oh my God!"), and in later episodes I have encountered name-calling ("idiot", "loser"), use of unpleasant vocabulary ("sucks"), negative sarcasm (in jest), mild to not so mild swearing ("damn").
Also, there is an adult office theme, and a theme of dating and girl-friend/boy-friend that some parents won't want to introduce their kids to yet.
I have parented through the teens that way in the past, and we have adjusted our opinion about the wisdom of keeping our son in a supervisory "bubble" at this point. He knows what we believe, but he lives in this world. In this world there really IS a large contingent that swears, uses God's name in vain, and uses this type of humor. Compared to cable, these videos are way mild.
I really like these videos as a tool and am definitely planning to use them all year long. I think they will have a huge positive impact on my son, not a negative one. I will always keep my son bathed in prayer, and will trust in God to protect my son as he gradually grows into an adult that must live in this secular world.
Vocab Videos offers a one-month free trial for educators. A small subscription (up to 20 students) costs $74.99; a medium subscription; a large subscription (up to 100 students) costs $254.99 (larger subscriptions also available). A "subscription" gives 12 month access to the following for the educator:
Teacher Dashboard to monitor student progress
Individual student accounts
Access to all videos and study materials
Digital Quizzes, Multi-media Flashcard Maker, Digital Worksheets
An individual student can get a six month subscription for $24.99 or a one year subscription for $39.99, which includes:
Access to the entire video library of 500 Vocab Videos
Total access to an extensive suite of study resources and tools: digital quizzes, digital worksheets, multimedia flashcard maker, downloadable crossword puzzles
The teacher access provides so many wonderful things. If you choose a student subscription, you will probably also want to consider purchasing The Workbook which costs $11.99.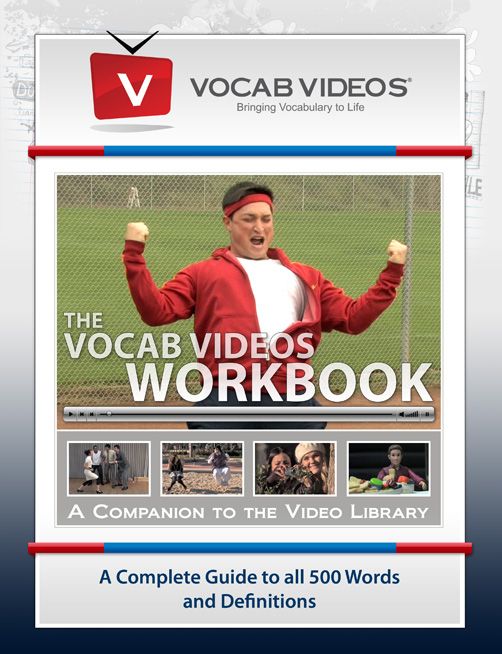 With a Teacher Account you have "all power"! You can easily monitor and manage the student accounts that are signed up in your Teacher Account.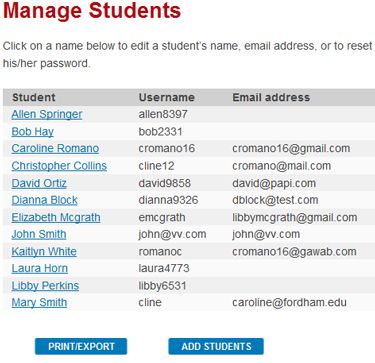 The way the program is laid out is that there are 25 different episodes available. Each episode covers 20 words, pronouncing each word, defining each word, demonstrating each word, and explaining how the word demonstrated the definition while simultaneously reminding the student of the definition in print. When you have worked through all 25 episodes you have covered 500 vocabulary words. Laying the program out one story-episode a week, I am having my son do the following:
Watch the episode through on Monday;

use the flash cards to review the words daily;

have son re-watch the video and do the worksheet on Wednesday;

pop-quiz my son orally on the vocabulary list on Thursday; and

giving my son the written quiz on Friday.
Check it out below to see just what influence vocabulary instruction can have on students
:
A most gratifying mommy/teacher moment occurred after we had been using this for several weeks. We were out in public, and he observed an interaction between two folks near us. He whispered to me, "That's an example of one of our vocabulary words!" He was thinking of the word, "urbane" which means polite, suave, and cultivated in manner. JD couldn't remember the word right then, but he remembered the definition, which is part of the journey. On a multiple choice test he might have gotten it right. With more review and the tools in the program, I am confident he will be well prepared for the SAT in four years!
My son thinks this program is, "All right." Coming from my son, that is high praise indeed!

This program is engaging, amusing, and memorable. It is a very unique and valuable tool for SAT Vocabulary preparation.

This program includes stimulation for the visual learner and the audio learner. Because of its format, I believe it would also succeed with hands-on learners as well.

The program includes videos, printable resources, and resources you might wish to purchase in hard (paper spiral) format.

This product is an SAT preparation product designed for grades 7 and up.

Viewing the videos can be done independently by the student. Most parents will probably want to pre-watch the videos so they know what their student/child is covering (and being exposed to). The parent will want to plan a strategy to cover the program during one school year, including scheduling use of flash cards, quizzes, and use of worksheets, which will need to be printed out.

Some students will benefit by watching the videos several times, which is fine.

This program is secular.
I have a very strong opinion about this product. I love it and look forward to continuing to use it throughout our upcoming school year.
DISCLAIMER
:

As a member of the Schoolhouse Review Crew, I received a 12 month Teacher subscription to Vocab Videos in exchange for my honest, uninfluenced review. The opinions expressed herein are my own. I was not told what to say.
This has been a Schoolhouse Crew Review.
To see more Schoolhouse Crew Reviews, visit the blog page for this product.